Home Renovation: you won't have to think about anything anymore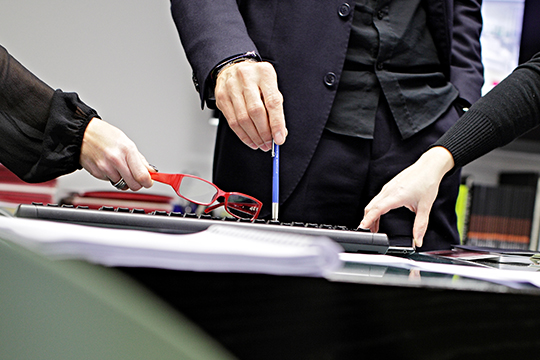 Whether you want a complete home renovation or simply an interior renovation, we can help you.
We know that building renovations can be very stressful, with our professional team can ensure a stress-free journey.
We help you achieve the renovation in your dream home, leaving you with the satisfaction of seeing your investment take shape.
We are a large family in the studio, an even larger family if we include all the partners who have supported us for years in building renovation.
There are many services for Home Renovation that we offer
In a complete home renovation, there are many professional skills that come into play and the coordination of all these can be difficult and expensive both in terms of time and work.
We oversee all aspects related to renovations, including everything that revolves around it: from building practices (municipal practices such as SCIA etc …, renovation bonuses, eco-bonuses, furniture bonuses, facade bonuses, to the involvement of specific sector professionals
Our home renovation team includes:
engineers: aero illuminating reports / transmission of documents to the municipality / building practices / cila-scia / practical openings for tax deductions / amendments and registration of cadastral data sheets / structural checks of demolitions and constructions / practices for extensions
electricians: civil and industrial systems / automation / burglar alarm systems / video surveillance systems / renewable energy systems
bricklayers: demolition / renovation / disposal of rubble / coverings and laying of floors / construction of excavations for swimming pools
plumbers: relocation of systems / air conditioning and heating systems, including underfloor heating / ducted systems / thermotechnical certifications
door and window fabricators: armored doors / entrance doors / windows for shops / residential and industrial doors and windows
plasterboarders: partition walls with a high level of insulation and acoustics / fireplaces lining / channeling of air conditioning systems / false ceilings / veils / niches
blacksmiths: fences / balustrades / handrails
carpenters: custom-made furniture / BF design furniture / modifications to existing furniture
upholsterers: laying wallpaper / laying water-repellent paper / making and mounting bespoke curtains / installing awnings / blackout systems
resinators: coating of existing floors / coating on vertical walls and kitchen countertops / production of doc samples / realization of coating on stairs
parquettisti: laying of traditional parquet, planks, planks / restoration of old wooden floors / sanding / skirting boards / covering of walls outdoor floors in teak, pwc, vinyl
gardeners: synthetic lawns / redevelopment of gardens / calculation of drainage areas / planting and grubbing up of plants / irrigation systems
swimming pool installers: design construction of infinity, semi-inground, in-ground pools / pond pools / internal coatings / cleaning systems / water recirculation systems
and many other professionals.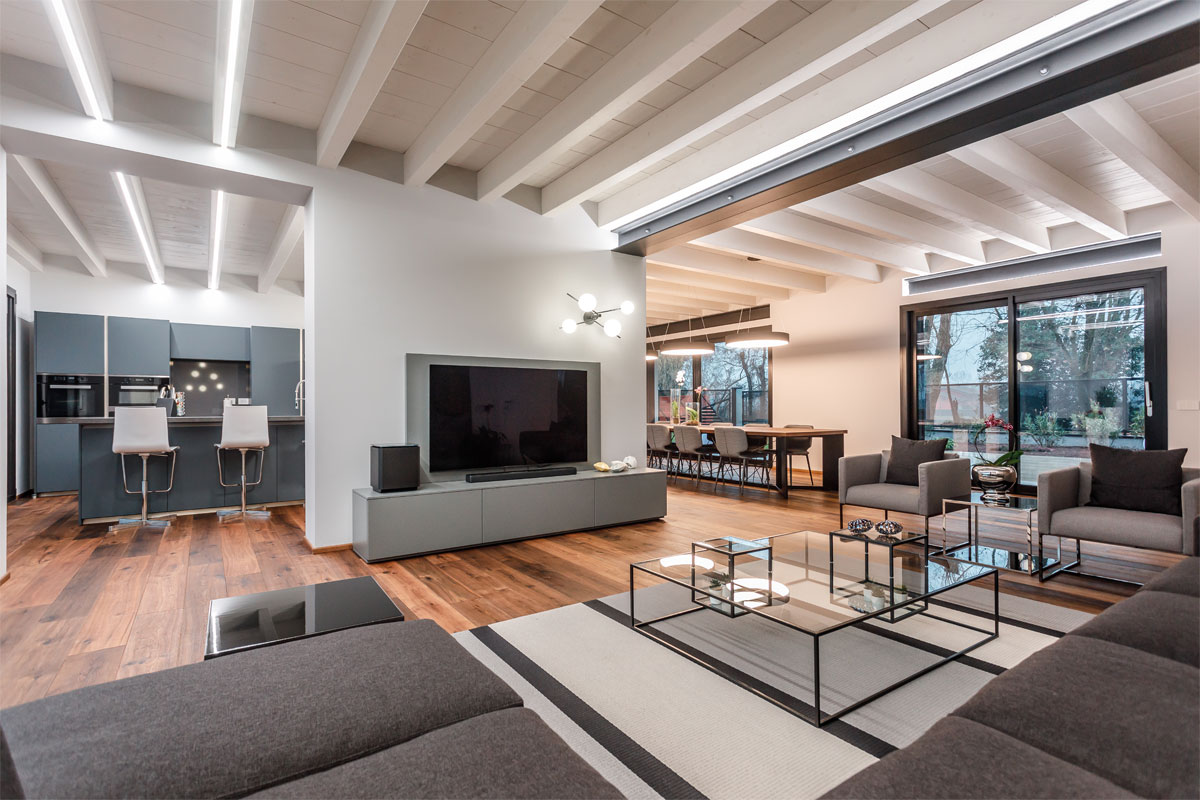 Customers supported our choices and trusted our taste. Together we achieved a unique result.
FOLLOW »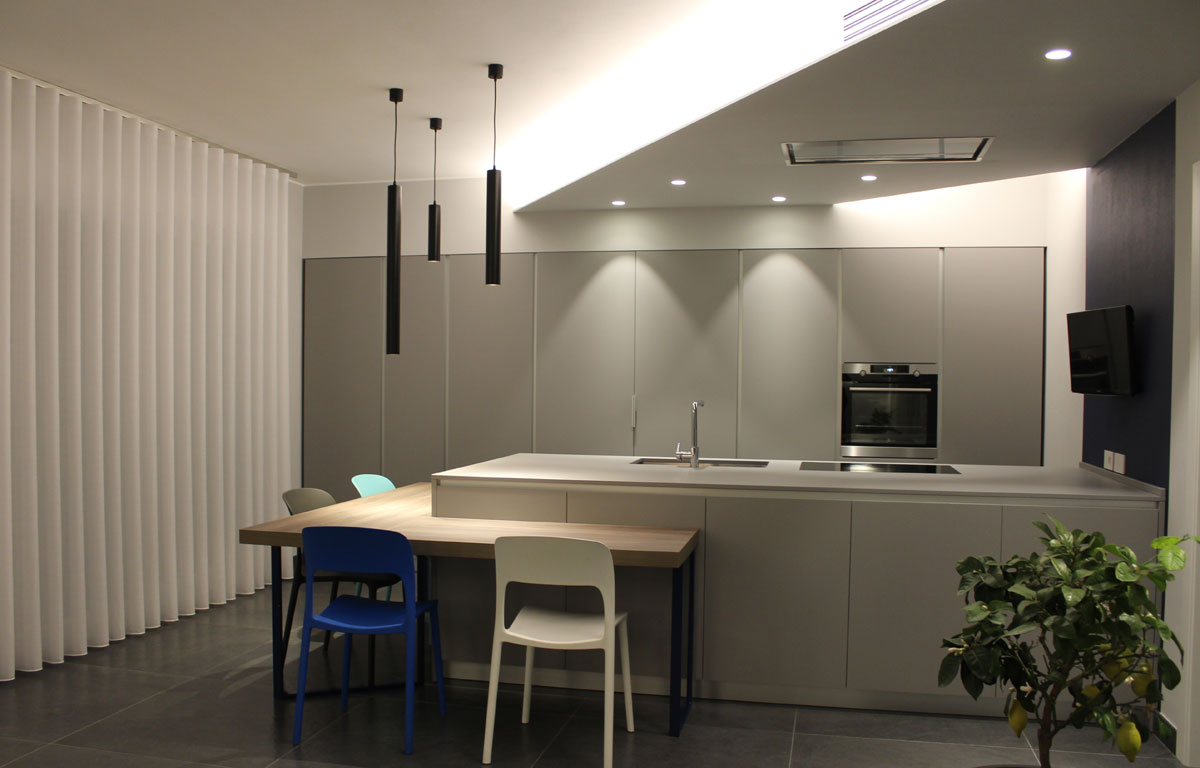 A great home for a great family, young and vibrant. Do you like blue? It's the home for you!
FOLLOW »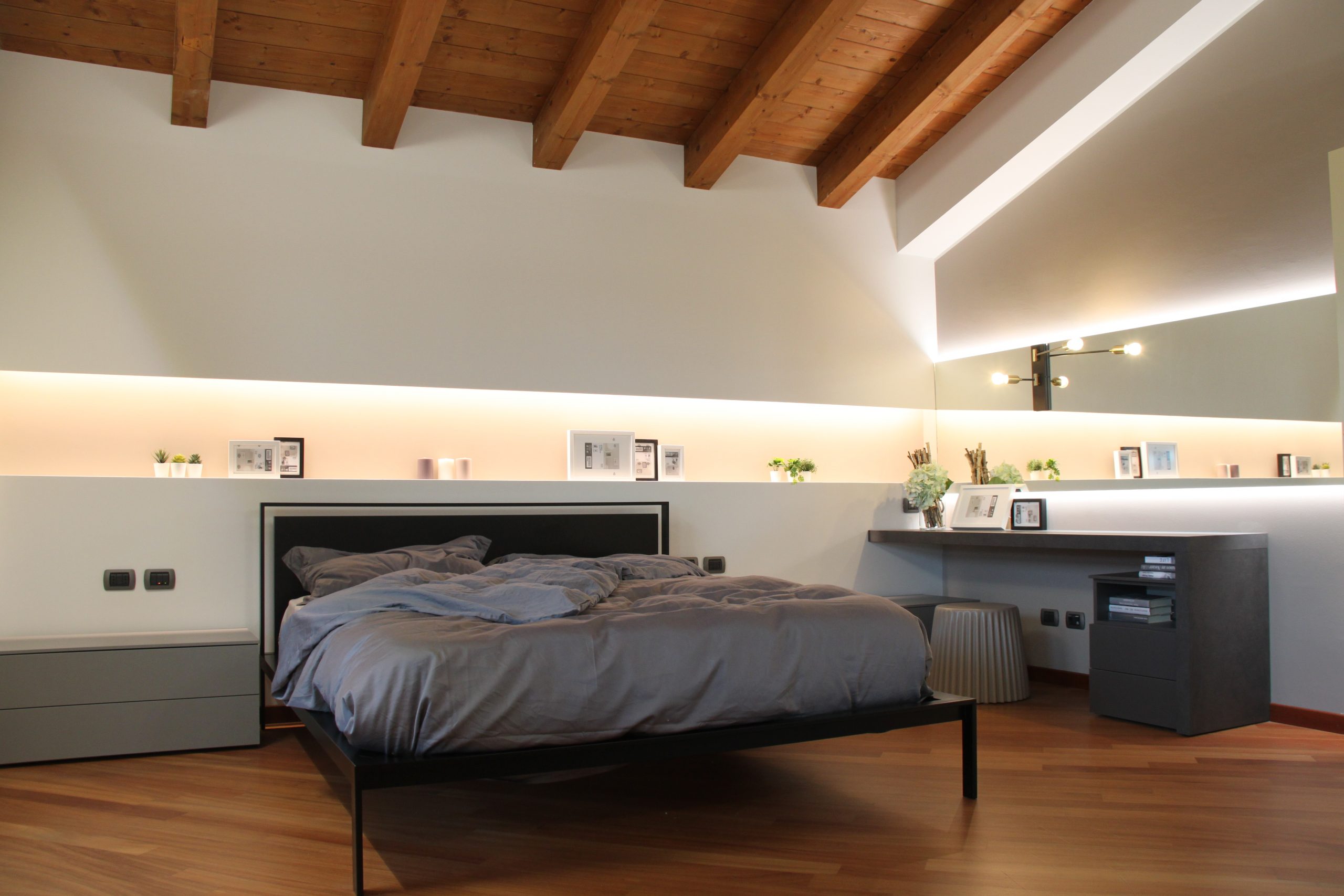 A double room designed in detail to meet the needs of the customer.
FOLLOW »