We are Interior Designers
Thinking out the box: this is our philosophy, constantly searching how to improve the quality of your home life and your work environment, making every living space unique and personal. In order to achieve this, our team of architects and creative designers are continuously researching, experimenting and looking at ways to improve designs
Every project and every space is designed using the analogy of the relationship that exists between a well-tailored suitand the person who wears it.
For the best result, the "cut" should be harmonized with the body, the type of fabric, the fashion and the occasion on which it will be worn must all be considered.
Using this analogy, the design and layout of an environment that will be your home, your working space and your experience, must reflect who we are.
The harmony of a project that merges rooms is achieved through focusing on functionality and aesthetics.
The housing solutions we create, will serve both functional and aesthetic areas, which are implemented in detail and managed at every step by the BF Interni Staff themselves.
All environments and spaces are connected by a "common thread" and that is the harmony of the complete project.
We are the future. We are BF Interni.
"Designing is the art of hosting and living in harmony in your own space.."
"The love of art starts with study and is reborn in skilful fieldwork."
"A successful project is the result of wise work in the studio and on the site."
"Engineering applied to design!"
"Without me, the numbers don't add up."
A global project under control
BF ARCHITETTURA is the branch of BF that deals with global architectural projects: starting from design through to the external furnishing and details such as swimming pools, terraces, gardens.
For this, BF ARCHITETTURA makes use of all necessary participants: from architects for the design to surveyors for the management and supervision of the construction site up to and including the gardener who will take care of your green space. Furthermore we will also obtain all the necessary paperwork for aspects of the project

A middleman is allocated to clients of BF ARCHITETTURA and the objective of this position is: making a client's dream home of new or through a renovation a reality.
Compared to our section dealing with INTERIOR DESIGN, BF ARCHITETTURA plays a more complete role by managing all the steps that lead to the total realization of the work.

BF ARCHITETTURA and BF INTERIOR DESIGN therefore integrate perfectly giving the project a well-defined image with a perfect relationship between the outside and the inside, homogeneous in style and furnishing solutions.

A building with an affinity to your personality will be supported through the expertise and experience of our team, which has been gained over years of work.
Money and time can be saved by choosing us as the only middleman: scheduled meetings with service or product suppliers, respect for processing times, control over the execution of the various artisan partners, assistance with site visits with targeted inspections, acceptance of changes on your part with rescheduling of times and interventions.

All this will assist you step by step towards the final goal – the dream house you have imagined, and our organization will plan and assist in every aspect.
Mens sana in corpore sano.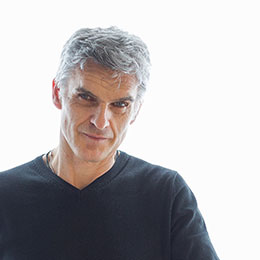 Founder, heart and soul of BF INTERNI
Thanks to his boundless passion and innate talent, he has built and made our reality grow.
Francesco will always remain the spirit of BF INTERNI.
The task of our team is to continue to follow his example by carrying on the values that are the basis of our business:
commitment, research, listening and encouragement to seek "out the box" solutions