A Complete and Professional Network of Partners
Over time BF INTERNI has built a network of reliable, experienced and above all cohesive partners in pursuing the highest quality under our direction.
Projects like ours need diversified skills: from the thermo-technician to the curtain expert, from the structural engineer to the tilers, etc.
Years of experience and correct collaboration have improved execution times, the ability to solve unexpected issues through continuous and clear communication with designers and those who are contracted to carry out various phases of work. A perfect synergy, a symphony of a well-directed orchestra.
THE RESULTS ARE RIGHT IN FRONT OF YOU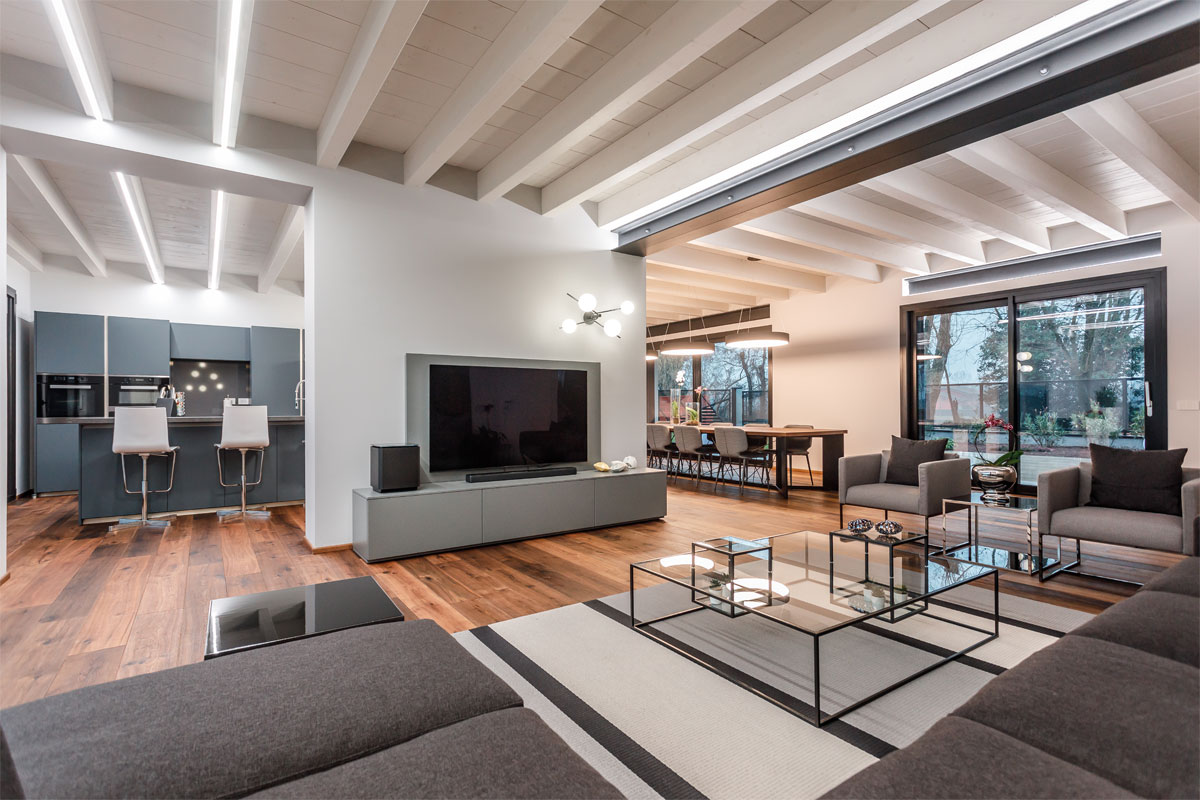 Customers supported our choices and trusted our taste. Together we achieved a unique result.
FOLLOW »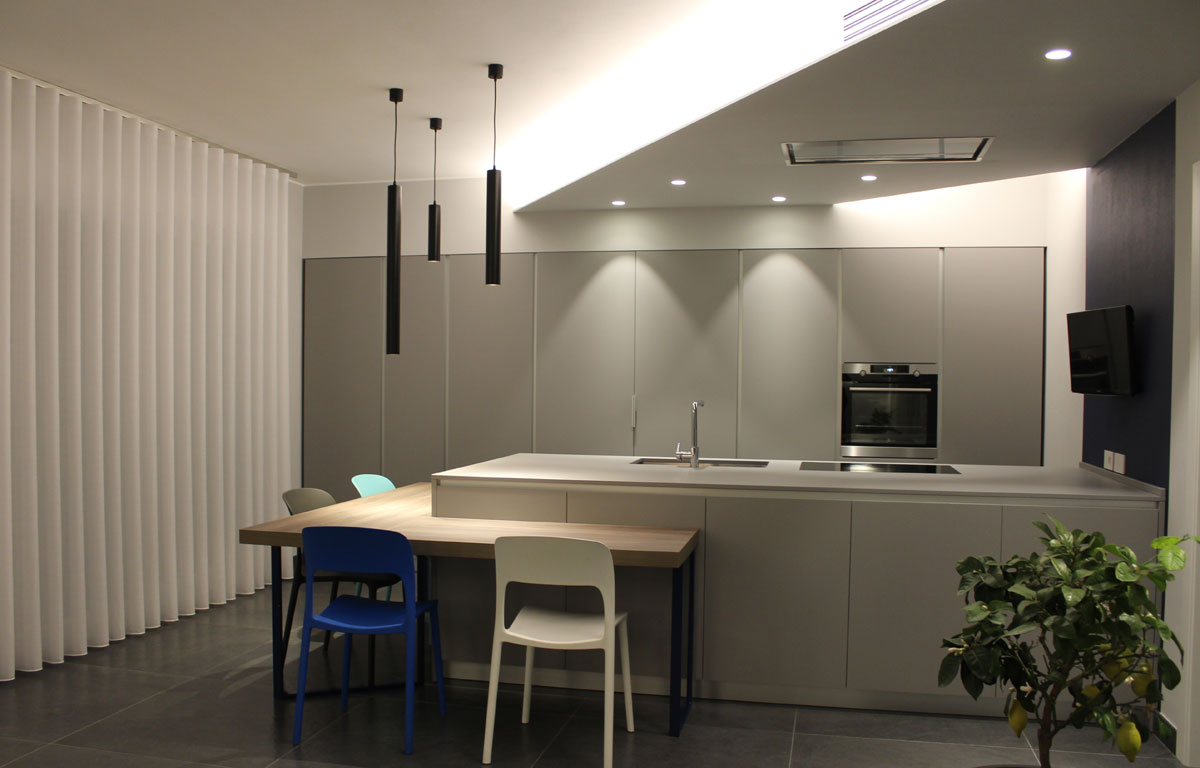 A great home for a great family, young and vibrant. Do you like blue? It's the home for you!
FOLLOW »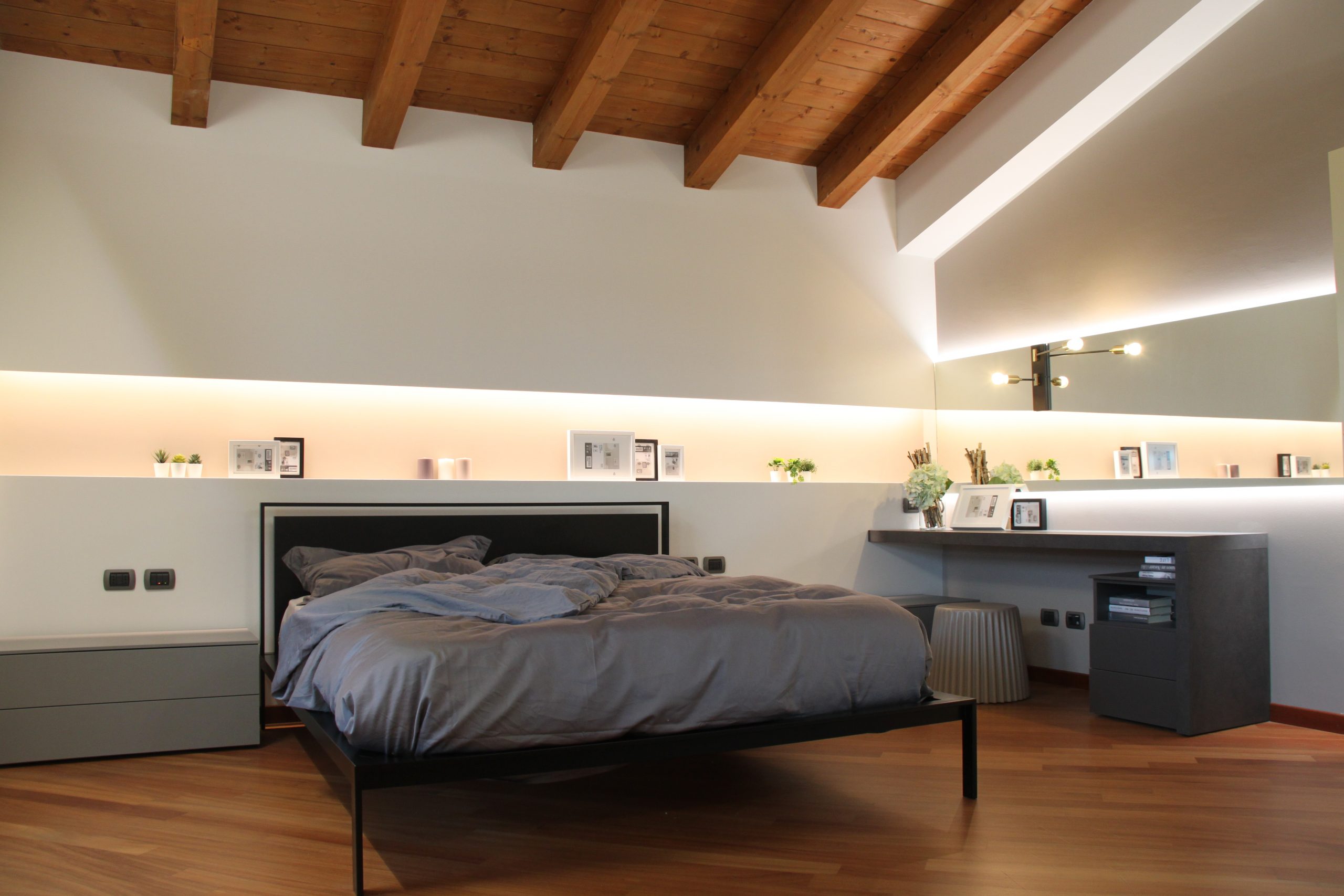 A double room designed in detail to meet the needs of the customer.
FOLLOW »
OUR NETWORK OF PARTNERS DIVIDED BY TYPE
demolition / restructuring / disposal of rubble / coverings and laying of floors / construction of excavations for swimming pools
A company that deals with laying all types of flooring from wood to parquet. With almost thirty years of experience, working according to the regulations of every type of parquet with special materials and substrates up to the final sanding.
laying of traditional parquet, planks, planks / restoration of old wooden floors / sanding / skirting boards / covering of walls outdoor floors in teak, pwc, vinyl
A company that works with us in the electrical field, regulations, home automation and everything concerning circuits, connections etc. On new project and/or renovations Working together on residential, retail, offices and more.
civil and industrial systems / automation / anti-intrusion systems / video surveillance systems / renewable energy systems
UPHOLSTERY, TAILORING AND PADDING
A company that works with curtains, upholstery, wallpaper and all those fine touches that direct the project toward the final phase.
installation of wallpaper / installation of water-repellent paper / creation and assembly of custom-made curtains / installation of awnings / blackout systems
There are 2 companies that work with us in the field of metalworking, sheet metal work and on customized projects or ad hoc on BF INTERNI projects. We can count on them as they are equally skilled in terms of capacity and quality of workmanship.
fences / balustrades / handrails
STUDIO OF ENGINEERING and GEOMETERS
A technical office which undertakes all municipal, cadastral and similar practices for the release of necessary documentation for construction, renovation etc (artifact). This studio includes 1 construction engineer with an anti-seismic specialization and 3 surveyors. The essential structural calculations are all entrusted to them.
aero illuminating reports / transmission of documents to the municipality / building practices / cila-scia / practical openings for tax deductions / amendments and registration of cadastral data sheets / structural checks of demolitions and constructions / practices for extensions
A company that deals with all lacquering, painting and window treatments, furnishings, design work details. They work according to the measurements and specific instructions from the BF INTERNI Team.
Companies that carry out all the plumbing, connection and piping works. Working either with restoration refurbishment, installation of products or furnishings according to the project.
relocation of systems / air conditioning and heating systems, including underfloor heating / ducted systems / thermo-technical certifications
Company specializing in woodwork in its most varied forms. From the processing of the raw and structural material to the choice of the most suitable finish for the project. Always followed by the BF INTERNI Team for tailor-made creations and projects for the customer
creation of custom-made furniture / creation of furniture designed by BF INTERNI / modifications to existing furniture
INSTALLERS AND ASSEMBLERS
There are 2 to 3 teams of fitters specialized in the installation of all furnishings. Particular attention is paid to window and door manufacturers and vertical closures that are always intricate. In regard to installation and fittings of kitchens a well-designed project is essential for an excellent result.
A company that we use specifically with the supply, installation of all project windows, including particular requests for double or triple glazing, laminated thermal-break,etc.
armored doors / entrance doors / shop windows / residential and industrial doors and windows
A company that oversees all the finishes following the construction company. They fully manage those intermediate final processes such as preparing a working phase for electricians, plumbers, upholsterers, up to the final touch of the designer.
partition walls with a high level of insulation and acoustics / fireplace cladding / channeling air conditioning systems / false ceilings / veils / niches
cladding of existing floors / cladding on vertical walls and kitchen countertops / production of doc samples / cladding on stairs
Company that deals with laying all types of flooring that is not parquet. From stoneware to ceramics. Made to measure, standard tiles or according to design. From resins to outdoor flooring. They research and study possible solutions in the field and follow what has been decided on the project from start to end.
synthetic lawns / redevelopment of gardens / calculation of drainage areas / planting and grubbing up of plants / irrigation systems
They are the cherry on the cake. They immortalize the completion of each creation on film or digital image, capturing snapshot, accentuations and details that make the difference.